About Anoop
Find the Goal that You can Die for
Coming from an old established business family - business acumen was always a given for Anoop Kumar. In the formative years he worked with the family owned Clarks Group of Hotels in various hotels mastering the core ingredients of running a successful hospitality business.

Success brought about introspection and a desire to explore new avenues.

Anoop with a few handpicked committed men started Clarks Inn Group of Hotels. The initial days were tough and they faced various roadblocks which were successfully surmounted. Today the Clarks Inn Group of Hotels Group of Hotels with its pan India presence is a success story.

His personal journey and understandings set Anoop thinking of how he could ignite entrepreneurial spirit in aspiring individuals. This consciousness transformed him into a motivational speaker while still continuing with the hospitality business.

This manifestation led him to the best motivational speakers the world over.

He successfully learnt in person with Jack Canfield, Azim Jamal, Prof Debashis Chatterjee and Shiv Khera and became a Motivational Speaker and a Master Trainer of the Success Mantra. He successfully completed the 'Train the Trainer', 2013 program personally conducted by Jack Canfield, America's No 1 success coach..

Anoop is a very interesting combination of eastern, western and today's philosophy.

Today he uses his proven expertise in building successful businesses with his understanding of people to chart a new course - Life Coach both in the personal and business areas. He energizes people to find their purpose. He skillfully weaves his life story into teaching why you can't afford to be complacent - in achieving your dreams. By using his own life, and his in-depth study of others' challenges, he has been able to build an understanding of what works, what doesn't work, and why.

Anoop says that YOU ARE THE SOLUTION and teaches that a true leader should know how to handle failure. Change is a process which works from the inside out and that too many people try and fix the internal with external solutions.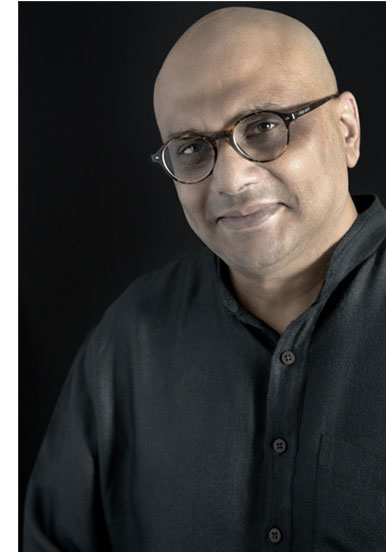 Milestones

His Vision
To unlock your dream and help you live your success mantra


His Philosophy
Take affirmative action to manifest your desires. He often quotes his own life as an example of the power of manifestation. According to him we each have a unique Seed and DNA within us which when realized will unleash our Maximum Potential.
He empasizes on the importance of the 'Now' moment. "Now is the bridge between the past and future"
Testimonials
Anoop is a very special person.. those who meet him are touched by his warm and gracious presence..
We married on the 9th of may 1991 in an Iskon temple in Zurich and decided to return to India to be close to our parents relatives and friends.. we have a beautiful child called Aryavir who has great presence like his father and and I feel blessed to have Anoop and Aryavir in my life...
Anoop is a selfless human being who will give without expecting or gaining and go the extra mile to help others in need...
These are very rare qualities.. To give without looking for gains or returns... Anoop is a very thoughtful companion and a great friend.. I wish him all the success in the world.. He deserves it.

Renuka Kumar

There are few people who are truly present to each moment; who make you feel sincerely heard and understood, and who are able to offer gentle, wise guidance as you discover and journey on your path towards your ideal life. Deeply thoughtful, generous in spirit, and with a heart full of compassion, Anoop's special gift is in helping your dreams come to life.

Dr. Lori Friesen -fivestepstohappy.com and howdogshelpkids.com

Anoop is a a wonderful husband, father, inspiring friend and a person, who combines valuable theoretical information and practical skills for achieving big goals in all spheres of life. I'm impressed with Anoop's aspiration for knowledge and life-long personal development. Anoop Kumar is definitely the person to study this passion for self-development from.

Anastasia Davidova

Anoop is a gifted individual who is grounded in deep spirituality and has his heart focussed on creating a better world. He is resourceful and well connected which gives him the edge to make his dreams come through.

Azim Jamal - #1 bestselling author of 'Business, Balance and Beyond'

Anoop teaches from the distilled experience of his own life. His voice is authentic. He kindles hope where there is despair and brings love where fear rules. His life coaching and speaking will ignite your heart and help solve your own persistent problems. I wish him success in touching lives of many worldwide.

Debashis Chatterjee - Former IIM Director and the author of Timeless Leadership

I have a high regard for your work... You are such a great honest soul and have positive vibes... God Bless you Anoopji.

Pt Vishwa Mohan Bhatt - exponent of Mohan Veena - Grammy award winner

Anoop Kumar is a scintillating powerful speaker, who is charismatic though he prefers to maintain personally a low profile. While interacting with him, one can explore one's spiritual consciousness for retrieval of inner strength for a successful journey in life.

Ambassador Surinder Malik

Anoop ist einer der liebenswurdigsten, freundlichsten und rucksichtsvollsten Personen, denen ich in meinem Leben je begegnet bin. Es ist grossartig und ein Privileg, ihn zum Freund zu haben. Sein Optimismus ist ansteckend und seine Liebenswurdigkeit und Hilfsbereitschaft sind beeindruckend. Wir durften dies erfahren, als wir vor einigen Jahren in einem Adoptionsverfahren eine schwierige Phase durchlebt haben. Dass wir diese muhevolle Zeit gut uberstanden haben und die Adoption schlussendlich zum Erfolg fuhren konnten, verdanken wir nicht zuletzt der Anteilnahme, der positiven Einstellung und der aktiven Unterstutzung von Anoop

Hanspeter Maurer

Anoop is a father, husband and business man. He is more of a philosophical entrepreneur than an entrepreneurial philosopher. He sees more the people than the figures. And he has the rare capacity to absorb negative energy

Dr. Thierry Tissot

At times when I get into a fix, I mostly go to my father and the simplicity with which he solves my troubles is magical

Aryavir Kumar

I consider myself very fortunate to know Anoop. The wonderful and inspiring discussions we have had have certainly influenced my life. But Anoop is not only wonderful discussion partner and philosopher I also admire his love for all beings and his gentleness.

Mag. Gabriele Tischler - MBA Dean Institute of Tourism & Hotel Management Salzburg, Austria

Anoop is one of the kindest, most generous and warm heartiest persons I have ever met in my life. It is great and a privilege to have him as a friend. His optimism is contagious and he truly cares about others. We experienced this a few years ago when we had a troublesome phase in the procedure of a child adoption. Anoop's empathy, his positive thinking and his practical support helped us a great deal to overcome the difficult times and to finally succeed

H. Maurer

I wish Anoop all the best in his motivational training pursuits and look forward to seeing his impact on the world with the endearing compassion he brings to the table

Samar Shera - Women's Empowerment Advocate, Dubai, UAE

I have great pleasure in testifying that Anoop Kumar, truly a motivational speaker, had conducted a workshop in our school last year. It was attended by over 300 teachers and students. He held the audience in rapt attention. He was candid in telling the truth and expanding them to make the audience understand his points of view with clarity. He is a flamboyant orator who could knit his views with analytical expressions. Our teachers and students, all alike, have applauded to his thought provoking speech.

D.M Sharma Principal - G.D Goenka Public School New Delhi

Anoop is a shining star - he has the perfect mixture of care and competence. He has truly seen every side of life and therefore is not just a preacher but a true role model. With Jack's principles and his experience I think he's changing the world one person at a time.

Puja Gupta - India's No1 Life Designer CEO, Life By Design

Anoop and I attended Jack Canfield's train the trainer program in 2013. It was in three modules in February, June and October. Anoop and I were the only Indians from India in the program among a group of 80 or more people. So I had the privilege of interacting with him on various occasions at the programs and have also been in touch since we finished the training. Anoop is a wonderful person, full of so much empathy and understanding. He is spiritual, well read and in all his interactions with others in the program I always felt that he forged an 'instant connect' with every participant. He is always keen to make a difference, a quality that will stand him in good stead. I have no doubt that he will make a fabulous workshop leader and will be successful in all his endeavours.

Swetha reddy - Motivational coach. Founder, Kaizen, Chennai